Chiroform Backbender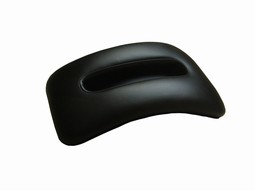 reverse the effects of spinal compression and pinched nerves, by relaxing or stretching on the Back Bender. Safely realign your back and relieve lower back pain.
Relieve vertebrae and disk compression
Relax muscles in shoulders, neck and lower back
improve posture while sitting
Increase flexibility/range of motion
Comfortable spinal cradle
Classification
04 48 15 - 04
Training devices
The product series contains 1 product.
Product 1 of 1 - Chiroform Back Bender
Registration date
01-07-2009