Permolock C3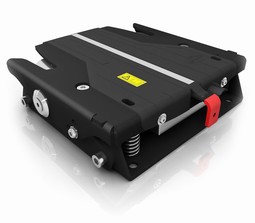 With our latest wheelchair restraint, Permolock C3, you can now use wheelchair models M400, C300, C350, K300, K450 and X850 as car seats in your vehicle.
Classification
12 12 24 - 02
Electric docking systems
The product series contains 1 product.
Product 1 of 1 - Permolock C3
The restraint consists of two units: two pegs mounted on the underside of the wheelchair chassis and a locking plate mounted in the vehicle. Permolock C3 can also be used as a transport restraint.
Registration date
04-01-2012
Test information
ISO 10542-1:2001: Technical systems and aids for disabled or handicapped persons - Wheelchair tiedown and occupant-restraint systems - Part 1: Requirements and test methods for all systems.
Test lab: Volvo Cars Safety Centre. Test date: 20-02-2008

ISO 10542-3:2005: Technical systems and aids for disabled or handicapped persons - Wheelchair tiedown and occupant-restraint systems - Part 3: Docking-type tiedown systems.
Test lab: Volvo Cars Safety Centre. Test date: 20-02-2008

Specifications
| | | |
| --- | --- | --- |
| Release, manual | Yes | |
| Release, electrical | Yes | |
| Intended for manual wheelchair | No | |
| Intended for powered wheelchair | Yes | |