Reading rack Lecco Elegant floor stand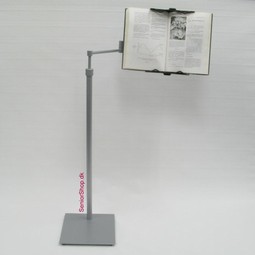 Bookend / cradle for use in the chair and bed.
Easy to use in bed or chair. Bogstøtten can be pivoted in all directions. Keeps the book fixed so that it can be tipped in the direction in the most comfortable possion.
Classification
22 30 15 - 04
Reading stands
The product series contains 1 product.
Product 1 of 1 - Reading rack Lecco Elegant floor stand
Registration date
05-03-2012