Egg slicer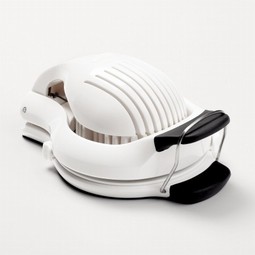 Cut hard boiled eggs in slices for a sandwich, or cut them in cubes for the salad with a simple tool. A pressure cuts the egg into perfect slices. Turn the cradle and press again to perfect squares. It keeps the egg in the bottom and top so the egg will be shared equally and uniformly. Can be disassembled for easy cleaning.
Classification
15 03 06 - 02
Other assistive products for cutting, chopping and dividing
The product series contains 1 product.
Product 1 of 1 - Egg slicer
Can be washed in dishwasher. Place in top.
Registration date
13-04-2012